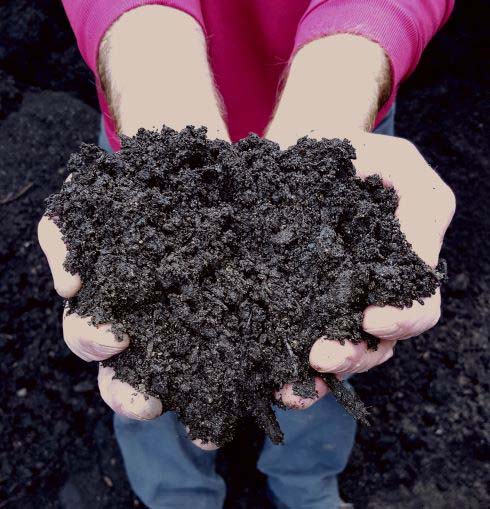 Screened Organic Compost.
Bombaci Mulch offers fully screened organic compost that is perfect for gardens, flower beds, and lawns. This rich loam is sold by the yard and it is available for delivery. Price per yard of compost is $38 plus tax. There is a delivery charge for every load based in your location. Please call for pricing.
The Benefits of Compost:
Compost contains macro and micronutrients often absent in synthetic fertilizers.

Compost has been shown to suppress plant disease and pests, and reduce or eliminate the need for chemical fertilizers.

Compost helps clean up (remediate) contaminated soil. The compost process degrades and in some cases completely eliminates wood preservatives, pesticides in contaminated soils.

Compost alters soil structure, making it less likely to erode.

Compost enriched soil; has lots of beneficial insects, worms and other organisms that burrow through soil keeping it well aerated.

Compost may suppress diseases and harmful pest that could overrun poor, lifeless soil.

Compost encourages healthy root systems, which decrease runoff.

Compost helps sandy soil retain water and nutrients.